The Sky is the Limit with our customized,reliable, affordable solutions.
Hand Picked
Each of our team members is hand-picked because they value what we value— hard work, the desire to succeed and a positive attitude.
Forward Thinking
We weren't satisfied with our VoIP provider and knew that we could do it better.
Customer Support
We don't like talking to robots, and our guess is that you don't like to either.
The CallSprout Story
Running our small business came with enough challenges, so when we were consistently disappointed with our expensive phone system, we knew we needed to make a change. CallSprout was founded with two goals in mind: to make running a business easier, and to save money. Now we can proudly say that we achieve these goals every day for businesses everywhere.
We go beyond being your VoIP Provider—we're there for you every step of the way, and then some. We've been there and we get it. You let us know what you need, and we get it done. Each of our affordable plans comes with an all-access pass to our latest features and unlimited support. You + Us + VoIP = Success.
Our company is unique, and so is yours. Whether you are just starting out or have been in business for years, we have a solution just for you. That is why we customize all of our phone systems for each individual client, because we don't fit into boxes, we prefer to hangout in the clouds.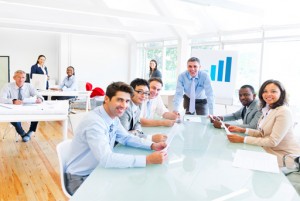 CallSprout's myriad of advanced features are available at a fraction of the cost of the competition.